Please don't be frightened, novice beer drinker. We understand the world of craft beer can be a little overwhelming. Where to start...?

Some drinkers may be put off by the idea of a blasty hop bitterness, potentially aggressive ABVs or they simply have just never been a beer drinker.
Hold our beer as we break your beereotype with our Beervana recommendations, for those looking to dip a proverbial toe into the world of craft in the lead up to or once you get to Beervana. (A festival for beer drinkers, one and all, be them uninitiated or experienced!)
Your beer dilemma: I don't like hops
We recommend: Mac's Three Wolves 5.1% Pale Ale
This is a great entry level beer to the world of hops without being too intense. Three Wolves is not super bitter, but you'll still get that hop fruitiness without blowing your tastebuds off (you can work up to that later!) and a reassuring malt balance. It's a great social/house party beer to share with your mates that may still be transitioning from your classic NZ mainstream beersies.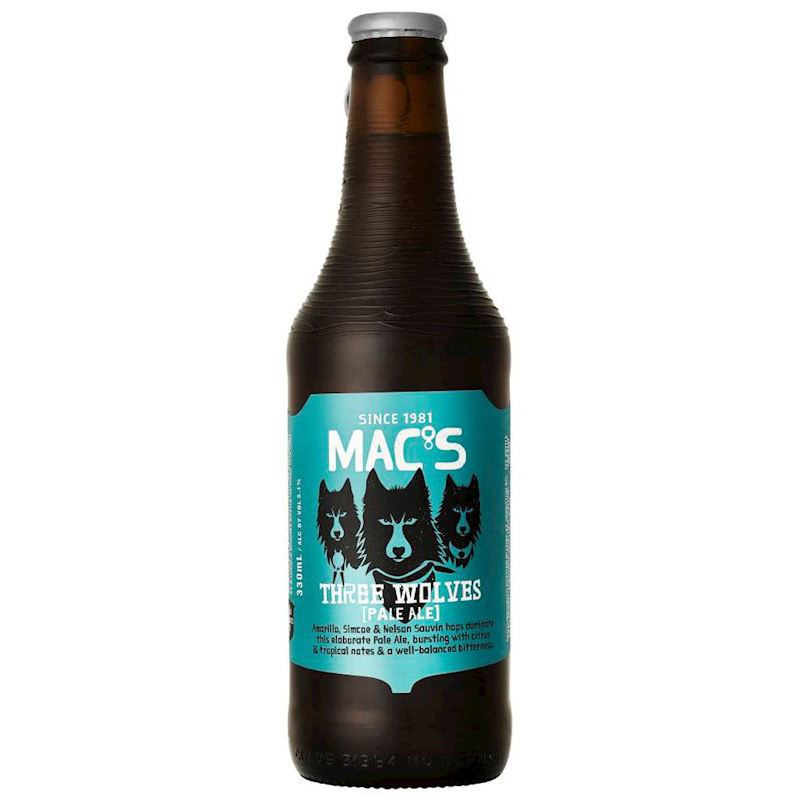 Your beer dilemma: I find drinking beers so heavy
We recommend: Epic 5.0% Lager
Some people steer clear of beers because it makes them feel bloaty (especially after you've had a couple), and a bit heavy on the old tum. Epic's Lager is a light, delicate, refreshing, yet weirdly assertive, hop-forward drop. This is a modern-day lager, a step up from the generic, mainstream NZ draughts. It shows restrained balance with enough hops to not overpower the senses. Think a citrus twist with just the slightest hint of crushed mandarin, and a nod to old-world herbal, grassy notes.
Your beer dilemma: But craft beers are all high ABVs
We recommend: Tuatara Iti 3.3%
Little Pale Ale
Firstly, that is a myth. New Zealand breweries are really mindful of creating low to mid-strength ABVs (alcohol by volume), and have a great selection that sits under 5%. Tuatara Iti Little Pale Ale sits at a very modest 3.3% ('iti' means 'little' in Te Reo Maori) without sacrificing big, hoppy characters, and with enough subtle caramel malts to still give the impression of a solid, rich backbone. Tuatara created this beer for those who need to remain in fine form the day after or are in training for their next marathon.
Your beer dilemma: I'm not into dark beers
We recommend: Sprig & Fern 5.0% Chocolate Porter
Some people get a little freaked out about dark beers. They imagine them to be a full-on meal in a pint. But we reckon we can lure you to the Dark Side with Sprig & Fern Chocolate Porter. It's the hot chocolate of the beer world. With hints of silky chocolate, coffee and liquorice, this is your favourite rich, choccie dessert in beer form. Pop that Milo aside, and crack out the bluest of cheese and crackers to enjoy with this rich, velvety, yet surprisingly delicate Porter.
Your beer dilemma: But I only drink wine/cider!

We recommend: Fork Brewcorp 6.2% Tainted Love Passionfruit & Juniper Sour

Your heart lies with the tart and acidic. We get it. And you don't get that from a beer. Or do you? Tainted Love, from Champion New Zealand Small Brewery 2018, Fork Brewcorp is a tart passionfruit kiss with hints of juniper. Refreshing, fruity and just the right amount of come-hither tartness that won't have your lips puckering up into your skull. Not your average sweet/bitter combo, think sour fruit and gin-inspired beverages to cleanse the palate and impress with dry acidity. It'll set your tastebuds dancing in a merry, fruity jig.
You can try these beers and more at Beervana. If you can't wait until then, Liquorland have an amazing range of beers to suit all tastes visit Liquorland Toast to check out their range.
To receive updates from the Liquorland Toast newsletter, sign up here.
Don't forget to grab your tickets to Beervana!