And, yes, "Because 2020" is at the top of the list. It's been a bumpy ride to say the least, so we think you deserve a beer. Or better yet - maybe you just deserve a beer festival?

Beervana 2020 is taking place on 20-21 November at Wellington's Sky Stadium. But other than for the obvious challenging reasons 2020's hurled at us, we're giving you the top six reasons as to why you should lift a glass at Beervana this year.
More than 60 beery and foodie exhibitors will be in attendance - with more than 50 of those, brewery, beer, homebrew or other drinks stalls - including a mix of both new and long-term returning breweries.
So make your way through this list, shoulder tap your nearest and dearest mates, work cronies and whānau, and send 2020 on its way with a celebration of New Zealand's Good Beer at Beervana!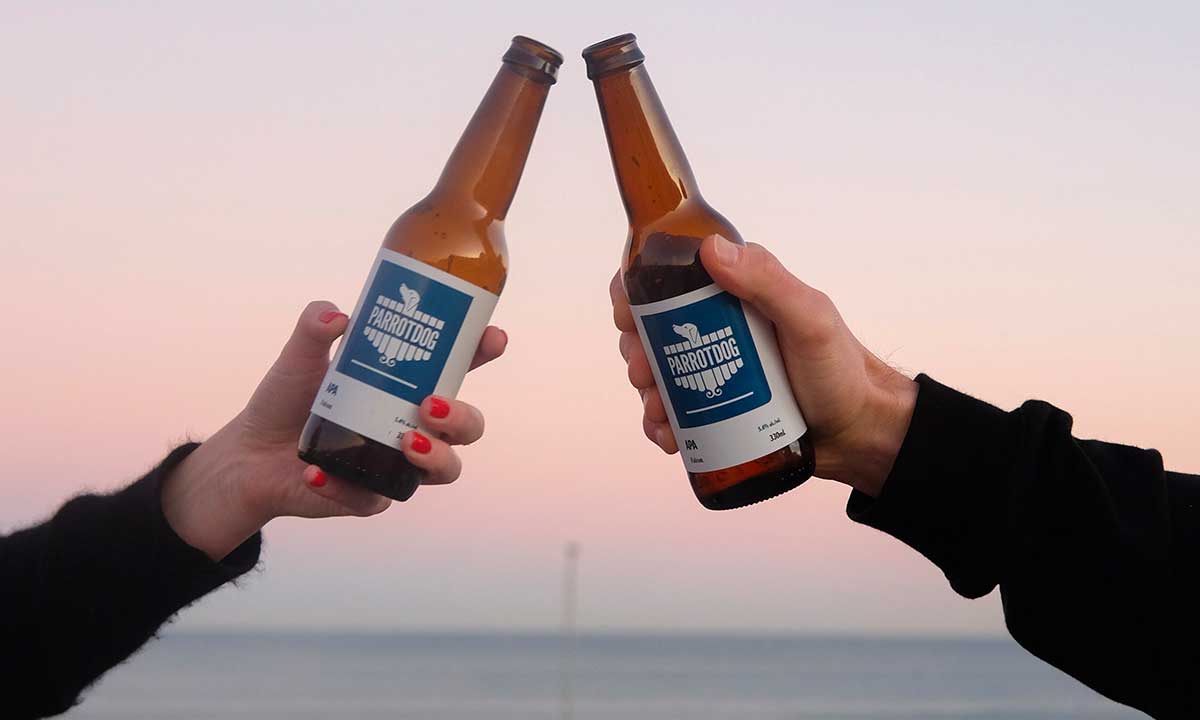 1. Parrotdog in Stall #1
You've been asking where it's been for the last few years, and in 2020, beer fans will be stoked to hear Lyall Bay brewery, Parrotdog, returns to Beervana for the first time since 2017. The three Matts and the PD crew are taking posse at the Festival's stall number one - the first stall on the concourse - bringing a whole line-up of completely new Festival beers along with them, as well as a beachy, authentic Lyall Bay experience (you'll see what we meant when you get there…)
2. First time & Long-term returning breweries
Like Parrotdog, you'll see a number of long-term returning breweries or breweries exhibiting for the first time. Returning are our good friends at 8 Wired Brewing.
Eddyline Brewery from Nelson are exhibiting for the first time, as is up and comer, New Plymouth brewery, Shining Peak, who you may remember featured on Beervana's New Kids on the Block bar last year. We're stoked to welcome Sawmill Brewery this year whose brewery burnt down last August - we're chuffed to see them hop back on their brewing feet!
Kāpiti brewing collective, Change Maker (previously known as The Independence Collective), which gained national fame on TVNZ's series, Unbreakable, has graduated from Beervana's shared Social Enterprise bar to its own stall this year, as well as increasing their one beer to three. This team is an inspiring lot!
We will be releasing the full brewery lineup exhibiting at Beervana soon!
3. Yankee Brewdle - US Beer Stand
For obvious reasons™️, we're unable to host international breweries at Beervana 2020. But the Beer Jerk has stepped in to keep that international beer flame alive, proving he's not so much of a jerk, after all. The Auckland US beer importer is giving us our international beer hit with an exciting line-up of hoppy, piney, frothy American beers, and pairing up with Hamilton Competitive BBQ Team, More Better BBQ, on a massive double stall, hosted by the US Embassy. We'll keep you posted on the US beer line up as we get closer to the Festival...
4. Cider, Mead and more
For the first time in history, we're hosting the NZ Cider Festival at Beervana! Born out of a collaborative approach to avoid a Festival date clash (awkies), we're combining forces with the annual Nelson cider festival to showcase the winners of the 2020 NZ Cider Awards (7 Nov) at a themed Beervana bar.
Also for the first time, we're hosting a handful of other cider, mead and natural wine producers, including Mornington Cider, Somertons Sparkling Honey Mead, Lone Bee Sparkling Mead, and Beehave Meadery, Garage Project Crushed Wild Wines, and Pour Man beer cocktails at the Kegstar stand.
Always good for your friends who don't love beer (yet).
5. Beer-friendly food
You wouldn't expect anything less from a beer festival held in the culinary capital, Wellington. Beervana is as much about the food as it is about the beer, and this year we've paired many food vendors with breweries.
We have everything from oysters, crayfish cheese rolls, fried chicken, fancy pies, mac 'n' cheese, burgers, BBQ, Dutch pancakes, ice creams and more. Check out the full Beervana line-up of kai!
6. Support local breweries
As it has been for everyone, it's been a tough year for breweries and hospitality. Coming along to Beervana is another way of supporting local!
Stay tuned with our Beervana Brewsletter for updates on Festival beers, entertainment, homebrewing and other beery natter!
Visit www.beervana.co.nz to grab your Beervana tickets, and click here if you'd like to know more on how Beervana is managing your health and safety at Beervana 2020.